Learn a new skill while you travel!
Learn to surf, learn a new language, or take a cooking class on your holiday. We are here to help you experience everything.
Learn To Scuba
Explore the world and grab the opportunity to experience even more of Thailand from a different perspective with these scuba courses!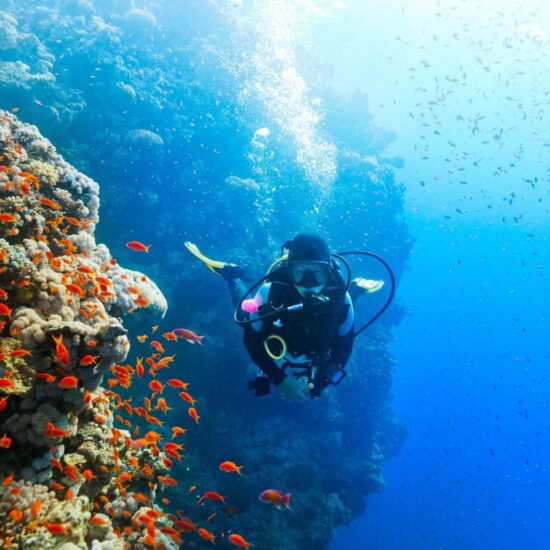 Learn to scuba dive in the beautiful Phi Phi National Park. With the Open Water Certification, you are qualified to dive to a depth of 18 meters, and the license is good for life.
Have your Open Water? The Advanced Course is a great way of improving diving skills whilst exploring the different dive sites of Phi Phi National Park!